Luncheon with Michael P. Scharf
Join us as we celebrate the 200th anniversary of HLS with a luncheon featuring
Special Guest Speaker: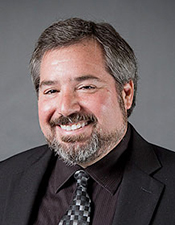 Michael P. Scharf
Case Western Reserve University, School of Law

Topic:
"How the War against ISIS has Changed International Law"

Tuesday, February 27 2018
12:00 p.m.

Please click here to download the reservation slip and return it to Susan Jezeski at the above address with your check for $25.00 made payable to "HLSA of Cleveland" by Thursday, February 22, 2018. Guests are welcome to attend.

If you have any questions or late reservations, please call Renee Chambers at (216) 586-1481 or e-mail: rchambers@jonesday.com.

When:
12:00PM - 2:00PM Tue 27 Feb 2018 ( Timezone: Eastern )

Where:
Jones Day North Point
901 Lakeside Avenue
Cleveland, OH 44114 United States
[ Get Directions ]